Flamingo Sightings
Send your pictures of your flamingo sightings and we will post it here. Tell us your story.
Send pic's to contact@twopinkflamingos.com
Sunfest in West Palm Beach Florida. One of our dedicated flamingo people. Sunfest is a week of non stop music with 3 stages every May.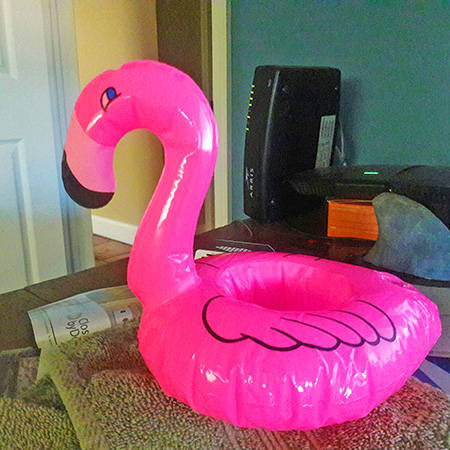 Our floating drink holders. It's not as big as it looks. But it will hold a drink.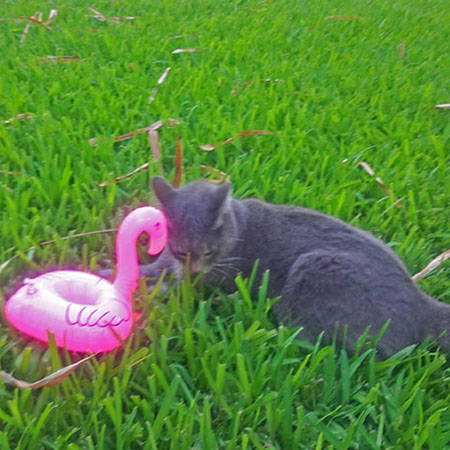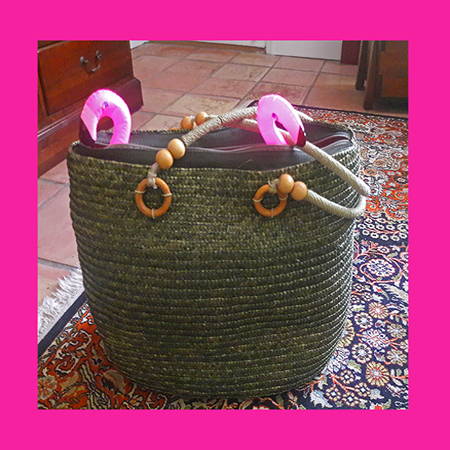 An you thought only cats liked to clmb in bags.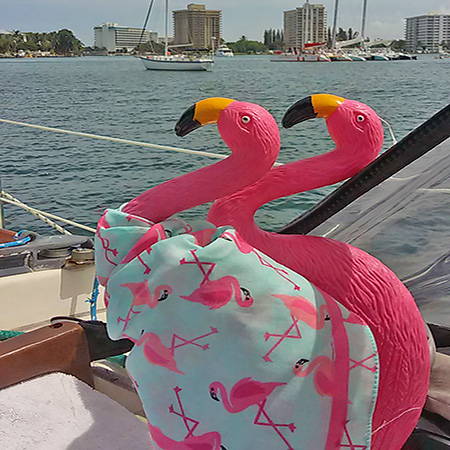 Mr & Mrs celbrating their honymoom with a sail out to Peanut Island. Happy 20th and many more.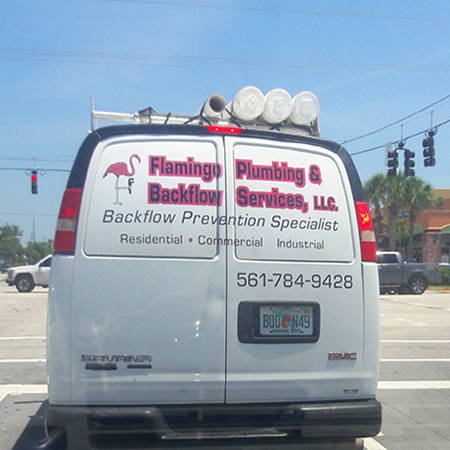 Flamingo Plumbing....go figure...they went to trade school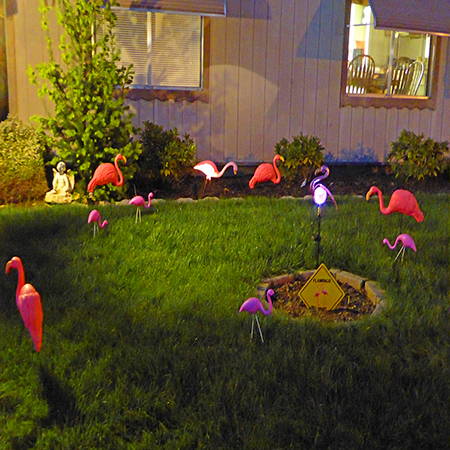 Someone in Olympia Washington cam home after a night on the town. Someone filled their front yard with flamingos.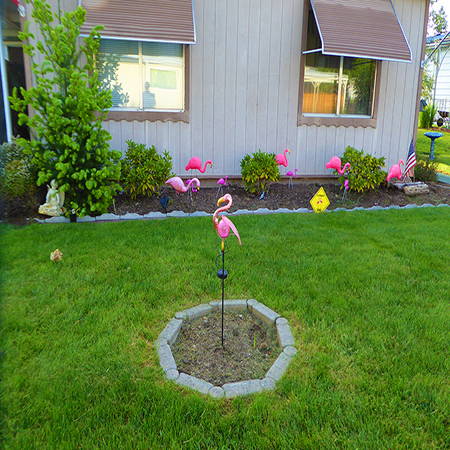 the next day they hearded up the flamingos and redecorated. It looks much better.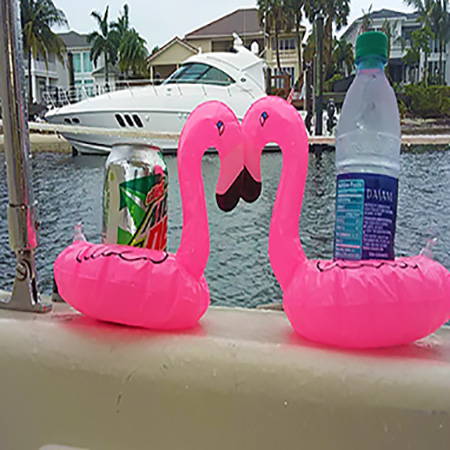 True love but where are the real drinks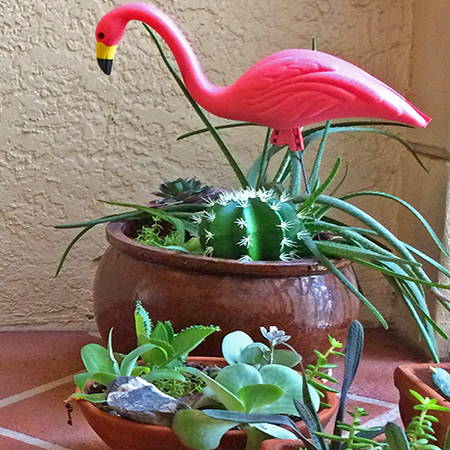 Whatever you do don't sit down.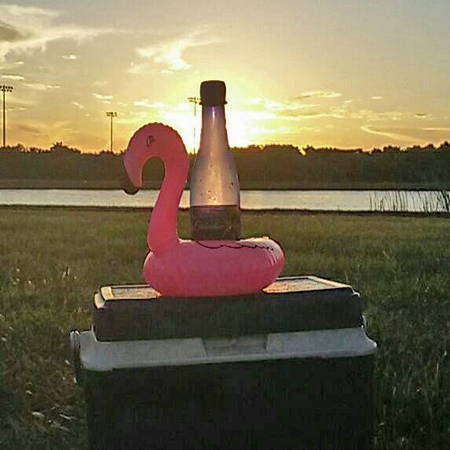 The end of another great day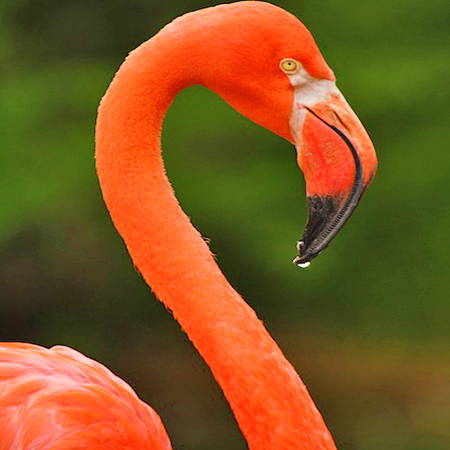 Bet all the boy flamingos are chasing her all the time.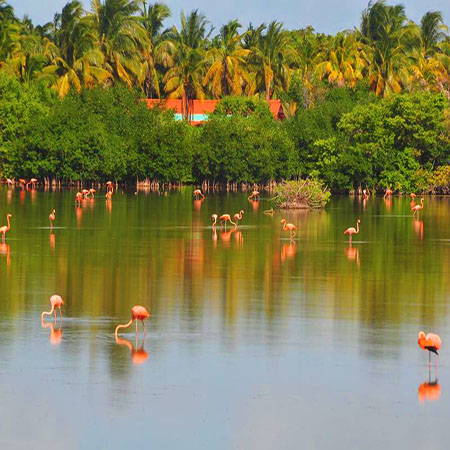 Cuban Flamingos living in Cuba.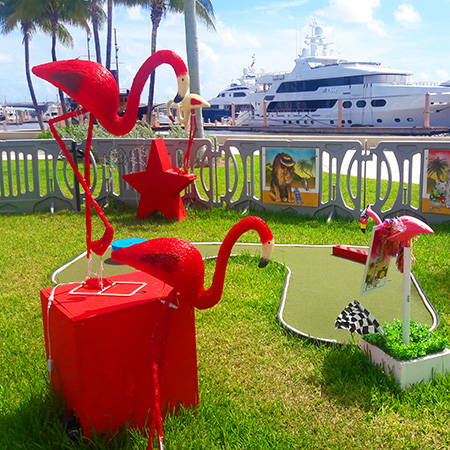 West Palm Beach putt putt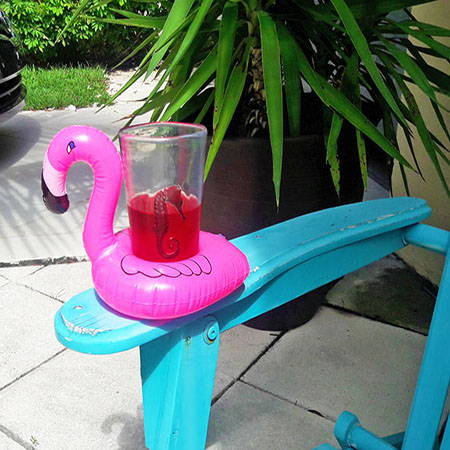 Someonef forgot their drink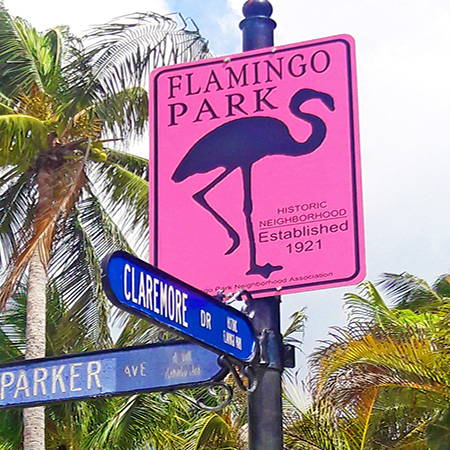 We might have to move here.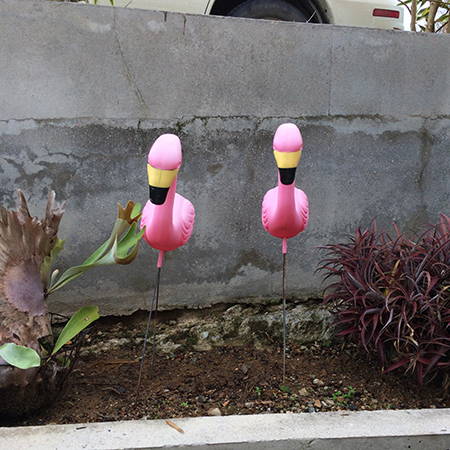 We just arrived at our new home. Still need to paint.